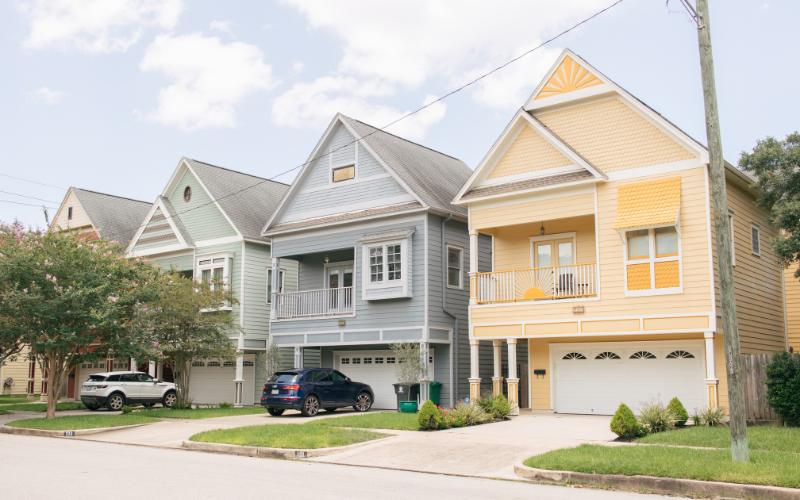 Living in a Silicon Valley homeowners association (HOA) community comes with certain rules and restrictions that residents must follow. While some people see HOAs as overly controlling, these organizations are in place to maintain community standards, enhance property values, and provide amenities.
Understanding the most common HOA rules will help you avoid issues or surprises down the road. Though specific regulations differ between communities, there are several standard guidelines that tend to apply across most Silicon Valley HOAs.
Let's look at five of the most common HOA rules that Silicon Valley homeowners need to know about:
1. Noise Restrictions
One of the top responsibilities of HOAs is enforcing noise restrictions, typically during evening and nighttime hours. The specific quiet hours can vary, but generally noise like loud music, parties, barking dogs, and television sound must be kept to a minimum from 10 p.m. to 7 a.m. on weeknights. Weekend and holiday quiet hours often start an hour later at 11 p.m.
During quiet hours, residents should avoid noise that can be heard by neighbors inside their homes. Fines for noise violations typically start around $100 or more for the first offense.
Most HOAs ban noise not just during quiet hours, but at any time if it rises to the level of a nuisance or disturbance for neighbors. This means even during the day, you may not make excessive noise from landscaping equipment, stereo systems, construction projects, etc.
If you plan to host a large gathering, party, or event, check your HOA rules first. Many require residents to inform neighbors and/or request approval from the board for any parties over a certain number of guests.
2. Pet Policies
HOA pet policies often restrict the type and number of pets residents can have. For example, some HOAs prohibit certain dog breeds considered aggressive or unsafe, like pit bulls, Rottweilers, and Doberman pinschers.
Pet ownership limits per household are also common, such as no more than two dogs or cats total. Specific weight limits for dogs may apply as well, usually 25 to 40 pounds maximum.
Other standard pet rules include:
– Dogs must be leashed at all times in common areas
– Pet owners must pick up and dispose pet waste immediately
– Pets cannot be left alone on balconies for extended periods where they may disturb neighbors
– Aggressive or excessive barking is prohibited
Some HOAs only allow small pets like cats, fish, and birds, while banning dogs entirely. Make sure to review and understand your HOA's pet policy before getting a new furry friend!
3. Parking Rules
Parking is another common source of HOA complaints and violations. Silicon Valley HOAs often strictly regulate where residents and guests can park.
Assigned parking spots – Many communities assign 1-2 parking spaces per unit. Residents can only use their designated spots.
Permit parking – Additional permits may be required to park in certain shared lots or areas.
No street parking – Street parking may be prohibited entirely or limited to certain days and times, like overnight or more than 72 hours.
Restricted vehicle types – Oversized, commercial or inoperable vehicles are typically banned from parking in the community.
guest parking – Special permits or procedures may be needed for overnight guest parking.
Blocking driveways, parking on lawns and other violations can quickly lead to towing or fines. Know the parking layout and rules to avoid headaches. Attend an HOA meeting if any aspect is unclear.
4. Architectural Guidelines
HOAs often have strict architectural review processes in place to maintain a consistent look and feel in the community. This means exterior changes like installing a fence, deck, or patio requires submitting plans and securing HOA approval first.
Items commonly needing approval include:
– Exterior paint colors
– Roof replacements
– Door and window changes
– Solar panel installations
– Landscaping overhauls
– Swimming pool additions
– Large play equipment or structures
HOAs want to ensure any visible changes align with governing aesthetics and standards. Research the process and timeline so projects aren't delayed.
Even interior renovations may need approval if they impact the outward appearance, like converting a garage into a living space. Always check before starting any major construction.
5. Rental Restrictions
Lastly, HOAs often limit how many homes can be rented out at one time. Rental caps typically range from 10% to 50% occupancy.
The intent is preventing the community from becoming predominantly filled with tenants rather than resident owners. HOAs also want to avoid units being used as short-term rentals like Airbnbs.
Before purchasing a unit to lease out, speak with the HOA board to understand the rental rules and confirm you can secure a rental permit.
Some HOAs prohibit leasing entirely for a certain initial period, like the first 3 years after purchase. This helps attract committed resident owners rather than investors.
Knowing these five common HOA rules will help avoid missteps as a Silicon Valley homeowner. Always review your CC&Rs thoroughly and consult your HOA board with any questions.
While HOAs aim to enhance communities, they do limit freedoms that would otherwise apply for non-HOA properties. Make sure you are comfortable with the trade-offs before purchasing in an HOA-governed subdivision.
With hundreds of HOAs across Silicon Valley, specific regulations vary. But these examples reflect typical guidelines and restrictions in homes associations across the region. Keep them in mind to maintain compliance and harmony in your shared community.
Living in a Silicon Valley HOA community requires adjusting to rules and restrictions for the betterment of all residents. If you're considering purchasing a home governed by a homeowners association, make sure to thoroughly research the specific HOA requirements and limitations in advance.
While the trade-offs are not for everyone, HOAs provide amenities, communal spaces and uniform aesthetics that many homeowners appreciate and value.
If you want to buy in one of the top Silicon Valley HOAs, the knowledgeable real estate professionals at Intempus Realty can guide you. Our agents are experts at working with HOAs and have in-depth experience with communities across the region.
Contact our team today to start the process and find an HOA home that meets your needs and lifestyle. We can provide HOA contacts, documents, and details to set your expectations. Our goal is making your purchase smooth and successful from start to finish.
The right home is waiting – let Intempus Realty help you find it!