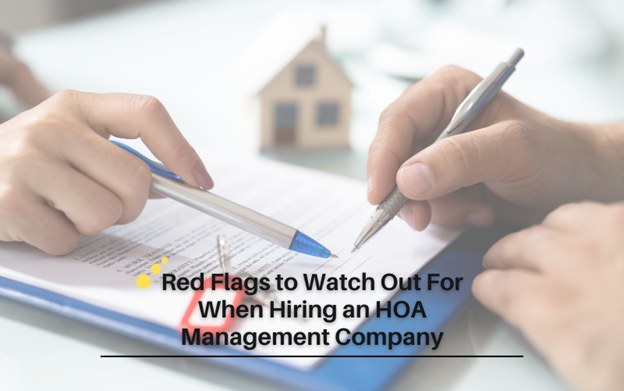 Selecting a management company is one of the most critical decisions an HOA board will make. The management firm oversees essential functions from finances and maintenance to compliance and communication. While many providers sell themselves convincingly, boards must watch for red flags indicating a potential poor match. Here are key warning signs HOA boards should watch out for when evaluating management companies to avoid regrettable partnerships.
Lack of Experience Working with Similar Communities
Find out how long the provider has been in business and the number of local communities currently under management. Lack of experience in the region or with similar property types should raise concerns. You want a partner intimately familiar with the unique needs and priorities of communities like yours.
For example, at Intempus Management, we have over 15 years exclusively managing HOAs across Silicon Valley. Our niche focus means we handle the nuances of condo, townhome, and master-planned communities expertly.
High Turnover of Personnel
Inquire about the tenure of key personnel you will interface with like community managers. Frequent turnover in management roles leads to disjointed service and lack of familiarity with the property long-term. Continuity of management is ideal. Ask about staff retention programs and metrics.
At Intempus Management, our managers average over 7 years of tenure. This consistency allows us to know each community intimately and serve boards consistently without interruption.
Lack of Technology Investment
Make sure prospective management companies leverage modern technology to improve service levels. Online homeowner portals, digital payments, mobile apps, paperless processes, remote monitoring and more demonstrate commitment to innovation. Outdated approaches can signal complacency.
Intempus invests heavily in employing the latest technology like real-time homeowner apps and an owner portal with account access 24/7. We continually enhance conveniences using cutting-edge solutions.
Poor References and Reviews
Solicit references from current clients and check online reviews. Consistent reports of unresponsive managers, slow maintenance, poor communication, and billing issues should give pause. Of course, no provider is perfect, but patterns of criticism warrant concern.
Intempus Management maintains an A+ rating with the Better Business Bureau thanks to our resident-focused approach. We encourage community leaders to contact our references to hear about our commitment to transparency, responsiveness and accountability.
Limited Service Offerings
Seek management companies that provide "full-service" options, not just basic services. Core offerings should span financials, maintenance, housekeeping, governance support, community engagement, sustainability, insurance, and more. Extensive a la carte services allow customization for each association's needs and budget.
Intempus Management delivers highly customizable service bundles. Our comprehensive expertise in all facets of association management means we handle virtually any need that arises for communities.
Lack of a Designated Community Manager
Ask if you will have a single point person dedicated to your property. While companies may share resources internally, having an assigned manager who knows your community intimately is ideal. Highly fragmented servicing often translates to disjointed care.
Every Intempus Management community has a dedicated manager backed by our full team. Your manager becomes intimately familiar with your property, board, and homeowners to provide personalized care focused on your priorities.
Little Attention to Compliance
Thorough vetting ensures the provider has expertise across the spectrum of legal, insurance, safety, health and operational compliance for HOAs. Lack of focus in this complex area can expose the association to unnecessary risk. Probe their track record guiding boards proactively on regulatory issues.
Intempus Management emphasizes compliance across all our services. We institute prudent policies and requirements to satisfy regulations and minimize HOA liability. Our expertise provides boards and homeowners vital peace of mind.
No Clear Pricing Disclosure
Reputable management companies present contract pricing and fee structures upfront before you commit. Vagueness around costs or pushing off pricing conversations should raise concerns. Transparency is a sign of ethical service.
Intempus Management believes in 100% pricing transparency. Our contract outlines competitive, understandable pricing so boards can budget accurately. We also welcome comparing our rates to competitors.
By being alert to red flags when interviewing prospective management firms, HOA boards can avoid regrettable partnerships. Let Intempus Management demonstrate how our extensive expertise, consistency, technology, breadth of service, focus on compliance, pricing integrity, and customer-first mentality provide HOAs unmatched value. Discover the Intempus difference today!