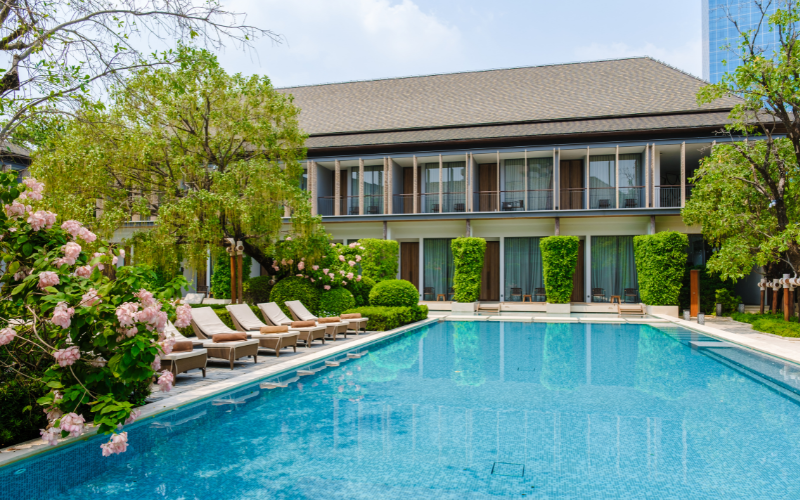 The Silicon Valley area of California is one of the most expensive housing markets in the country. With high demand and limited inventory, condominiums can seem like an appealing option for homebuyers looking to get into the market. However, before purchasing a condo, it's important to understand how homeowners associations (HOAs) work and how they may impact your ownership experience. 
What is an HOA?
A homeowners association (HOA) is an organization comprised of all the owners within a condominium or planned community. When you purchase a condo that is part of an HOA, you automatically become a member. HOAs collect dues from residents to maintain common areas, manage community rules and enforce covenants. 
Here are some key things to know about HOAs in Silicon Valley:
HOA Fees
One of the main responsibilities of an HOA is to collect regular fees from residents to cover expenses like groundskeeping, amenities, insurance and maintenance of common areas. HOA fees are in addition to your monthly mortgage payment. 
In Silicon Valley, HOA fees often range from $200 to $700 per month depending on the amenities and services offered. Luxury buildings may charge over $1,000 per month. As a buyer, be sure to find out the HOA rate before making an offer and make sure the fees align with your budget. Fees often increase over time so it's smart to factor in potential future hikes.
CC&Rs 
The covenants, conditions and restrictions (CC&Rs) are the set of governing documents that outline the rules of the community. CC&Rs are legally binding for all residents. Make sure you review the CC&Rs thoroughly before purchasing a condo, as they can impact your ownership experience. 
CC&Rs may dictate things like:
– Noise restrictions
– Pet policies 
– Architectural guidelines (like window treatments or paint colors)
– Parking and garage use rules
– Rental or lease policies 
– Move-in/move-out rules
If you are not comfortable with the regulations, keep looking for a building that better suits your lifestyle.
Amenities
One benefit of living in an HOA is access to community amenities. Typical amenities in Silicon Valley condos include:
– Swimming pool
– Fitness center 
– Clubhouse
– Business center 
– Playground 
– Dog park or pet area
– Landscaped courtyards or gardens
– Bike storage 
Newer luxury buildings may also offer amenities like a yoga studio, golf simulator, demonstration kitchen or rooftop lounge. Make sure you find out exactly which features are included before buying.
Financial Health
Ask to see the HOA's financial statements, budget, reserve study, past meeting minutes and other financial documents. This will give you a clear picture of the HOA's financial health and how well-managed it is. 
A healthy HOA should have at least 10-20% of annual dues contributions going to reserves for future repairs and replacements. You also want to ensure the HOA has a solid collection rate from residents. Any unpaid dues may result in extra fees levied on paying members.
Board and Management Company
Get to know who oversees the HOA. Is there an on-site manager, management company or volunteer board? Professional management is preferable for larger communities. You want to ensure rules are enforced consistently.
Attend a board meeting if possible to observe interactions and professionalism. It's a good sign if the board listens to resident concerns and communicates openly. Any hint of nepotism or self-dealing should be a red flag.
Future Repairs and Maintenance
One of the HOA's key responsibilities is maintaining common areas like lobbies, elevators, roofing, plumbing and more. As a resident, you'll be responsible for paying your share of these repairs. 
Ask about upcoming projects, reserve studies and current condition of systems like the roof, elevators, pipes and parking garages. Ensure there is adequate funding for future repairs. Finding out you owe a special assessment for a new $500,000 roof after move-in is not ideal.
Rental Restrictions 
Some HOAs prohibit rentals altogether while others limit the number allowed. If you think you may want to lease your unit in the future, double check there are no restrictions. Keep in mind requirements like minimum lease terms and move-in fees.
Quality of Life
Beyond the rules and finances, make sure the HOA building and culture seems like a good fit for your lifestyle. Get a sense of the demographic makeup of residents. Consider conveniences like proximity to transit. 
Visit at different times of day/night to check for noise or nuisances. Consider factors like security measures and parking availability. Make sure you can envision enjoying living in the building long-term.
Looking Out for Red Flags
While HOAs aim to maintain property values and livability of a complex, some are poorly managed and run. Watch for red flags like hostile interactions at board meetings, financial mismanagement, untreated maintenance issues, excessive rentals or lack of transparency. An HOA with problems can quickly make owning a condo a nightmare.
Consulting an HOA Attorney
If you have specific concerns about CC&Rs, bylaws, rules enforcement or other HOA matters, it may be worth consulting an HOA attorney before purchasing. They can help you interpret governing documents and provide guidance on your rights and responsibilities as a member.
Finding the Right Condo and HOA
With careful research and realistic expectations, you can find a condo and homeowners association in Silicon Valley that fits your budget and lifestyle. Be prepared for HOA fees, rules and community norms ahead of time so there are no costly surprises down the road. Thoroughly investigate the HOA before purchasing to help ensure a smooth transition into condo living and homeownership.
Buying a condominium in the Silicon Valley area requires careful consideration of the homeowners association and its management, finances, rules, and overall quality of living. Doing your homework on the HOA before purchasing can help avoid unpleasant surprises down the road. If you're feeling overwhelmed trying to evaluate HOAs on your own, don't hesitate to enlist the services of a real estate professional. The agents at Intempus Realty have the experience to guide you in selecting a condo and HOA that suits your needs and lifestyle. For personalized assistance navigating the Silicon Valley condo market, contact Intempus Realty today.