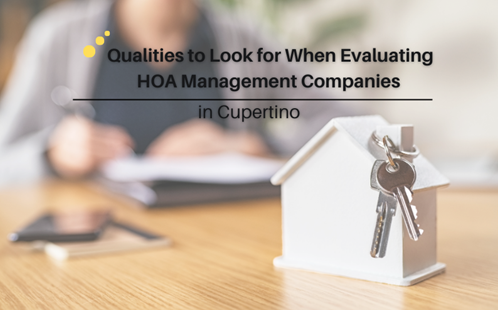 Selecting the right HOA management company is one of the most important decisions an HOA board makes. The management company oversees critical operations like maintenance, finances, compliance, communications, and more. In a city like Cupertino with its mix of condos, townhomes, and planned communities, having skilled professional management provides tremendous value. But HOA boards must carefully vet management companies to find the ideal fit. Here are the top criteria associations should look for when evaluating HOA management firms in Cupertino.
Experience Working with Local Communities
Look for HOA management companies with extensive experience serving associations specifically in Cupertino and similar Silicon Valley cities. Local market knowledge helps managers better address community needs and priorities. Ask about the longevity of their area relationships and types of properties served. Domain expertise in the region demonstrates commitment.
For example, Intempus HOA Management has been providing community management services in Cupertino for over 15 years. Our managers understand local architectural standards, city ordinances, vendor pricing, and resident expectations. This enables us to deliver customized solutions honed for Cupertino HOAs.
Strong Financial Management
A management company plays a lead role in the fiscal oversight of the HOA, from budgeting to collecting assessments to managing reserves. Ensure prospective managers have strong financial acumen and reporting capabilities.
Intempus HOA Management handles all aspects of financial management using industry-leading software. Our monthly financial packets provide transparent visibility into budgets vs. actuals, cash balances, general ledgers, and more. We also provide expert consultation on reserve studies, investing excess reserves, and controlling costs.
Robust Technology Capabilities  
Management companies need cutting-edge solutions to provide convenience and efficiency. Look for technology features like:
– Online homeowner portals for account access 24/7
– Digital community notifications by text and email
– Streamlined online payment processing 
– Seamless accounting system integrations
– Paperless cloud storage for records and files
– Mobile apps to connect residents and personnel
Intempus utilizes best-in-class technology to digitize, optimize and simplify association management. Our intuitive homeowner portal and mobile app foster community engagement.
Effective Maintenance Coordination
One of the most vital roles an HOA manager plays is coordinating maintenance for common areas and amenities. Probe their process for scheduling, completing, and quality checking recurring services as well as handling emergencies. Also look for established relationships with trusted Cupertino-area vendors who offer prompt service at competitive rates. 
At Intempus, we have a streamlined maintenance process using tech-enabled tracking and vendor oversight. Our local contractor relationships ensure quality work at the lowest cost. We handle all maintenance so boards can focus on big-picture priorities.
Strong Communication Skills
Day-to-day communication with homeowners, board members, contractors and other stakeholders is imperative. Ensure management companies have systems to keep residents informed via newsletters, emails, mobile alerts, meetings, and the HOA website. Responsiveness to homeowner inquiries is also key.
Our managers excel at consistent communication through multiple channels including our homeowner portal. We field resident requests promptly and encourage community engagement. Keeping homeowners informed and involved leads to harmony.
Focus on Compliance and Risk Reduction
California HOAs must comply with complex laws, insurance requirements, health codes and more. Expert HOA managers are constantly training on regulatory changes and compliance best practices to reduce association risk. Prioritize firms with experience guiding boards on key legal, safety and business continuity issues impacting communities.  
Intempus has dedicated personnel to monitor emerging compliance issues and work with boards to implement loss control and risk management programs. We help associations avoid missteps, litigation and penalties down the road.
Industry Leadership and Education
Look for managers committed to furthering professional development and industry advocacy through groups like CAI and CACM. Active involvement indicates they follow HOA management best practices and prioritize ethics and education.
Our management team contributes to CAI's curriculum and learning programs. We pursue industry credentials like PCAM certifications to remain leaders in the field. Ongoing education allows us to deliver exceptional service.
When vetting HOA management companies in Cupertino, prioritize firms that check all the boxes above. The Intempus team meets every criterion through our localized experience, financial acumen, robust technology, maintenance coordination, communication excellence, compliance focus, and industry leadership. Discover why over 100 associations trust us to manage their communities. Contact Intempus to find the ideal fit for your HOA.